We welcome a new Mass Spectrometry facility to CMM which is being led by Dr Brett Hamilton.  This is a joint initiative between The Centre for Advanced Imaging (CAI) and CMM.
The  facility is based on level 7 of the Chemistry building and houses 6 instruments:
Bruker Amazon Speed with ETD
Bruker MicroTOF Q II
Ultraflex III (x2)
Image Prep (x2)
Proteineer Spotting Robot
Probot Spotting Robot
If you have any questions regarding the Mass Spectrometry lab please contact Brett.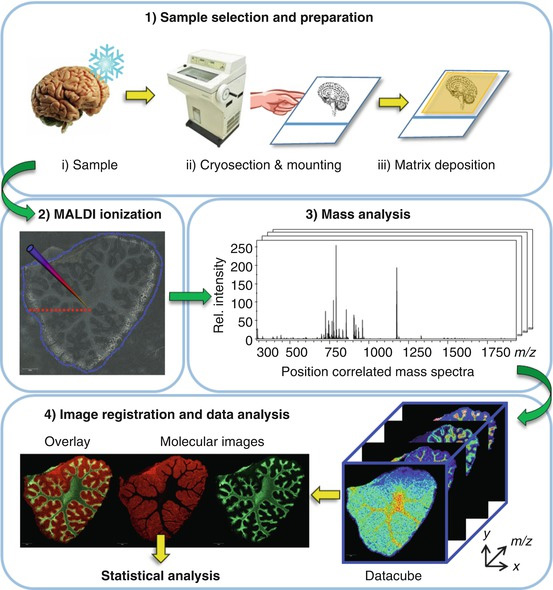 Image from: B.A. Boughton and B. Hamilton 2017; Chapter 12 "Spatial Metabolite Profiling by Matrix-Assisted Laser Desorption Ionization Mass Spectrometry Imaging"; in "Metabolomics: From Fundamentals to Clinical Applications, Advances in Experimental Medicine and Biology" Springer International Publishing AG, DOI 10.1007/978-3-319-47656-8_1