CMM Image of the month winner!
July 2019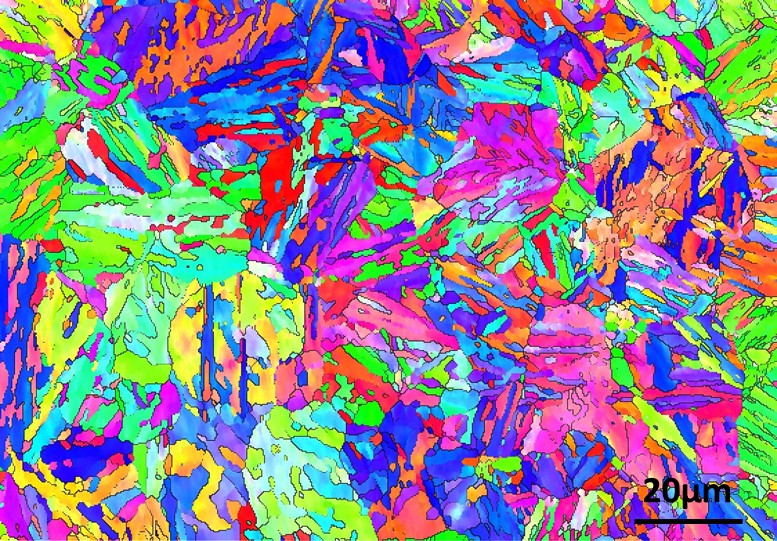 Image taken by Mr Guofang Liang from the School of Mechanical and Mining Engineering.
'It is an EBSD map of granular bainite obtained on JOEL JSM-6610 and post-processed by Channel 5 software. Different colours represent bainite ferrite laths of different orientations'.
CMM collects images to share online with the broader community. 
Please email cmm@uq.edu.au if you have an image (along with a short description of the image and/or project) that you would be willing to donate to CMM.  We are looking for 'high-res' Scanning Electron Microscopy or Transmission Electron Microscopy images, Diffraction pattern, Maps,  raw or modified, any processed analytical data as well as 3D models.
We look forward to receiving your image (you are welcome to submit up to 3 images).  As a prize, each monthly winner will receive a Café Nano prepaid coffee card.
---