CMM Image of the month winner!

July 2017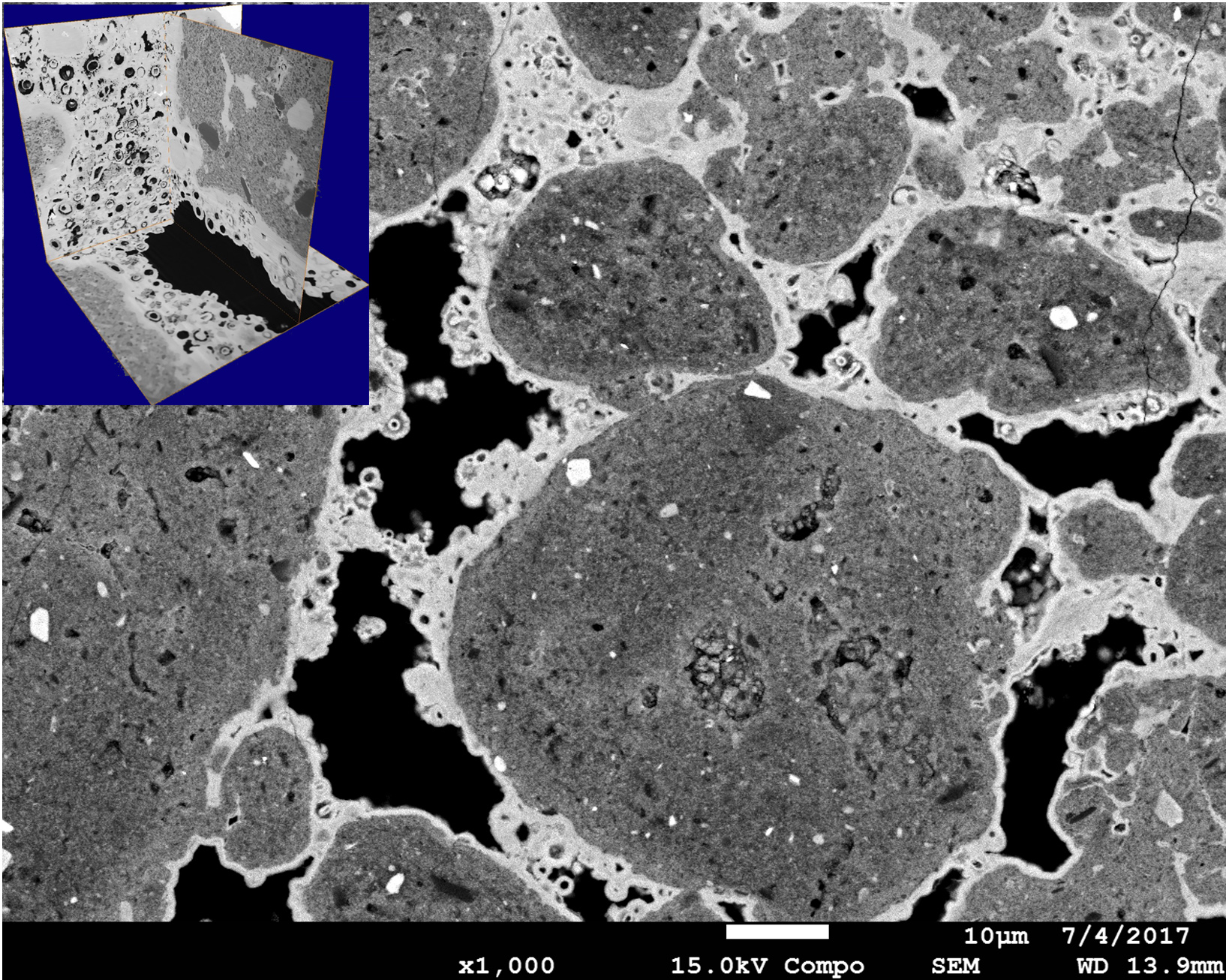 Image taken by Alan Levett on the JEOL 7100.  Microbial cement - Microorganisms within iron-rich environments may become encrusted in iron oxide minerals. The 3D model allows us to investigate the timing of fossilisation and indicates that microorganisms are preserved in separate generations. For example, the replication of microorganisms gradually infills the pore spaces between grains, creating a 'microbial cement.' .
CMM collects images to share online with the broader community. 
Please email cmm@uq.edu.au if you have an image (along with a short description of the image and/or project) that you would be willing to donate to CMM.  We are looking for 'high-res' Scanning Electron Microscopy or Transmission Electron Microscopy images, Diffraction pattern, Maps,  raw or modified, any processed analytical data as well as 3D models.
We look forward to receiving your image.  As a prize, each monthly winner will receive a Café Nano prepaid coffee card.
---