CMM Image of the month winner!
November 2019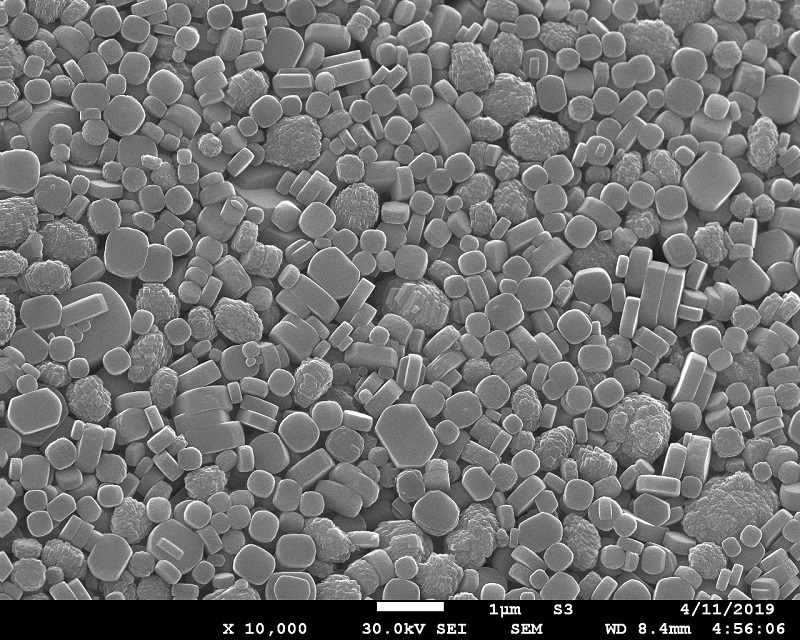 Image taken by Mr Mohamed Ahmed from the Australian Institute for Bioengineering and Nanotechnology (AIBN).
'I like to call the image "Highly Oriented Bricks-like Crystals" and it has been taken on SEM-7001 machine.
The particles represent the crystals of ZSM-5 zeolite catalyst which has wide applications in the refineries for different petroleum and petrochemicals reactions. The catalyst was synthesized in different sizes in order to investigate the role of diffusion length in the catalyst performance. This catalyst is well known by its coffin shape however in the current image the crystals look highly oriented in Bricks-like shape'.
CMM collects images to share online with the broader community. 
Please email cmm@uq.edu.au if you have an image (along with a short description of the image and/or project) that you would be willing to donate to CMM.  We are looking for 'high-res' Scanning Electron Microscopy or Transmission Electron Microscopy images, Diffraction pattern, Maps,  raw or modified, any processed analytical data as well as 3D models.
We look forward to receiving your image (you are welcome to submit up to 3 images).  As a prize, each monthly winner will receive a Café Nano prepaid coffee card.
---