CMM Image of the month winner!
July 2020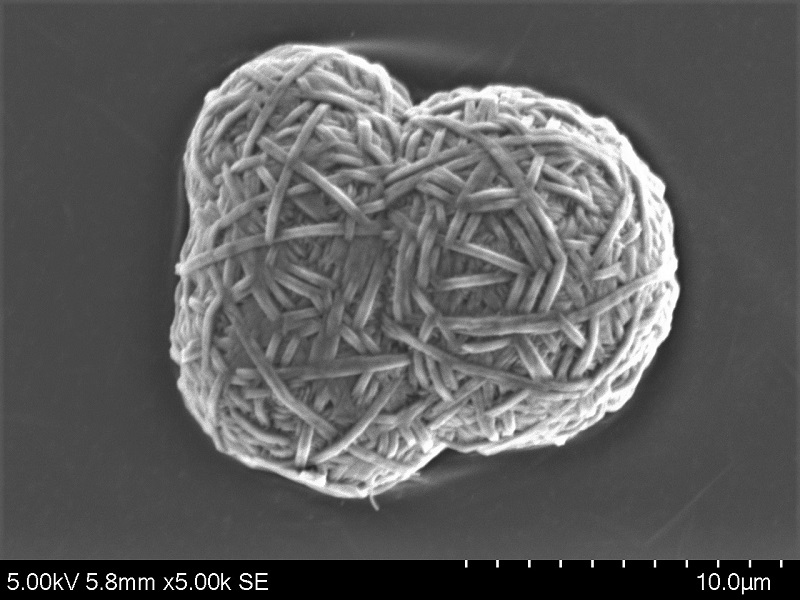 Image taken by Dr Hong Peng from the School of Chemical Engineering.
"Ball of Yarn - The image illustrates the unusual structure of sodalite-like zeolites synthesised  from mine tailings. The image was taken on HITACHI SU3500 ".
CMM collects images to share online with the broader community. 
Please email cmm@uq.edu.au if you have an image (along with a short description of the image and/or project) that you would be willing to donate to CMM.  We are looking for 'high-res' Scanning Electron Microscopy or Transmission Electron Microscopy images, Diffraction pattern, Maps,  raw or modified, any processed analytical data as well as 3D models.
We look forward to receiving your image (you are welcome to submit up to 3 images).  As a prize, each monthly winner will receive a Café Nano prepaid coffee card.
---