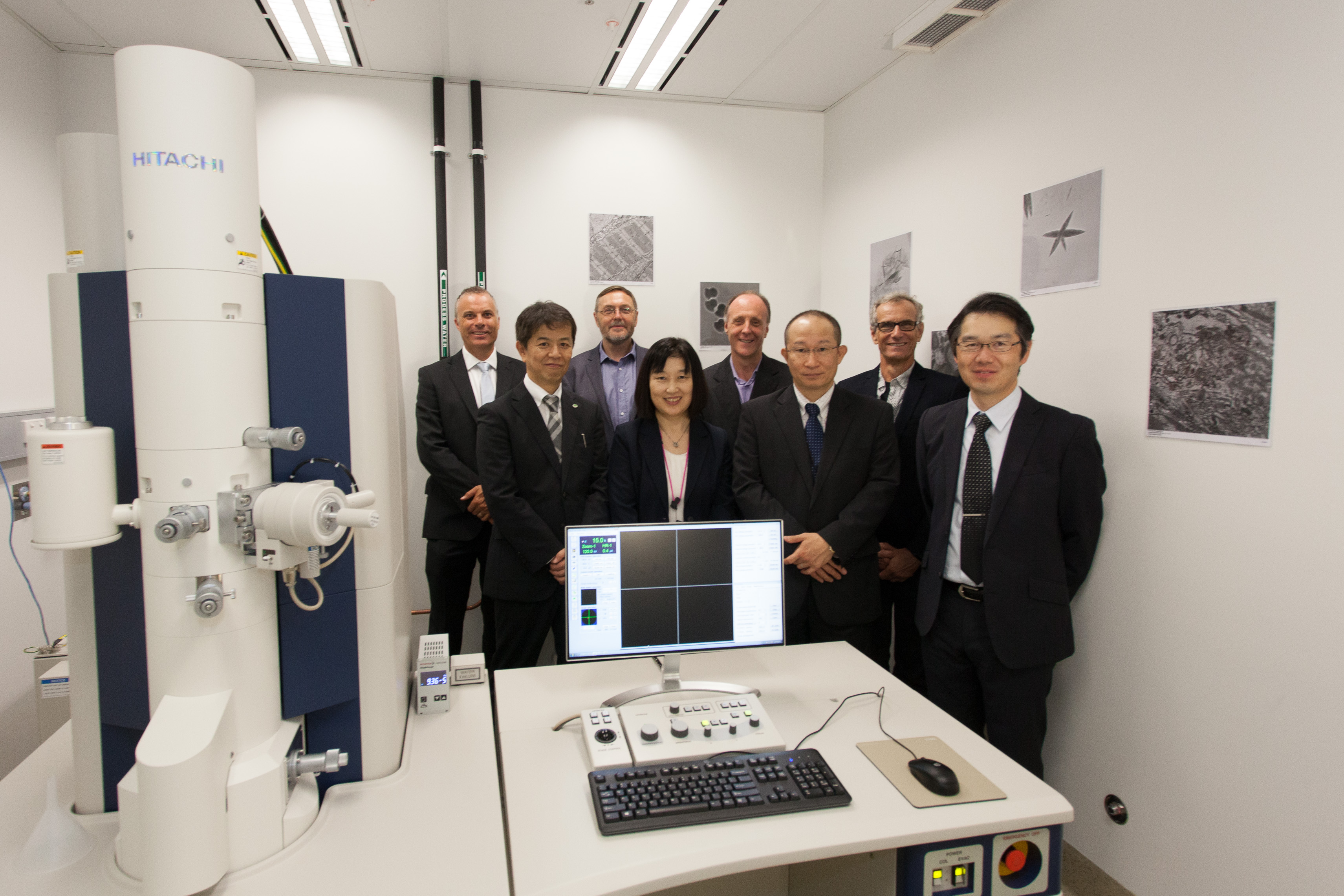 The University of Queensland's Centre for Microscopy and Microanalysis has big plans for two recently-installed Hitachi Transmission Electron Microscopes, valued at $930,000. 
Centre Director Professor Roger Wepf said the newly-installed 120kV transmission electron microscopes (TEM) were highly versatile, with one scope being used for high-resolution materials while the other is servicing high contrast measurements in life sciences and soft materials.
Professor Wepf said the Centre was focusing its efforts on providing linking tools for imaging and spectroscopy so the same samples could be studied holistically across different equipment to explore new frontiers in medical, biological, life, plant and materials science.
The new equipment replaces two ageing 100kV TEMs in the Centre, and already have produced an impressive array of images for 20 clients.
"It also marks the beginning of negotiations for CMM to host a Hitachi Hi-Tech Training Centre and future R&D projects," he said.
"The timing is perfect as we are looking to host Hitachi engineers and research scientists on site, who will be available for collaboration and to build knowledge of these instruments.
"Hitachi scientists will be exposed to our scientists and scientific applications of their equipment."
Hitachi representative Dr Sukehiro Ito said the company was pleased to announce the installation of the two new systems for life and material sciences, representing the best in class for these systems.
 The company would follow up this installation with the delivery of the newest and most sophisticated 200kV system in November this year.  
Professor Wepf said the Centre had recently ordered the $4.4 million 200kV atomic resolving combined TEM and scanning transmission electron microscope (STEM).
"This state-of-the-art equipment enables very high resolution compared with conventional electron microscopes, and allows us to probe specimens with an electron beam focused below a diameter of an atom," he said. 
"It will allow UQ scientists and Centre clients to obtain images and elemental analysis at the level of individual atoms under environmental conditions – expanding STEM into 'in-situ' labs for the nanoworld."
Professor Wepf joined UQ last year from a role as Technical Director of the Scientific Centre for Optical and Electron Microscopy at ETH Zurich and is the immediate Past President of the European Microscopy Society.
Media: Professor Roger Wepf, r.wepf@uq.edu.au, +61 8 334 63966.