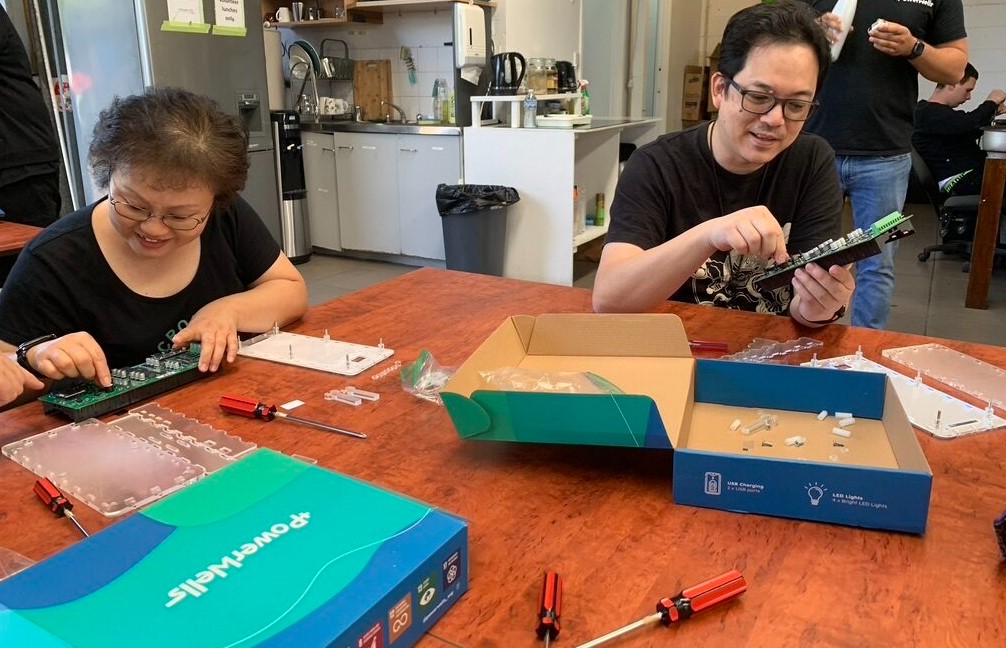 CMM staff attended a team building workshop this week at Powerwells, Substation33.  The event was fun, and hands-on! 
We teamed up and built PowerWell units for multiple LED light sources, all from recycled materials, and broke apart computer screens for recycling.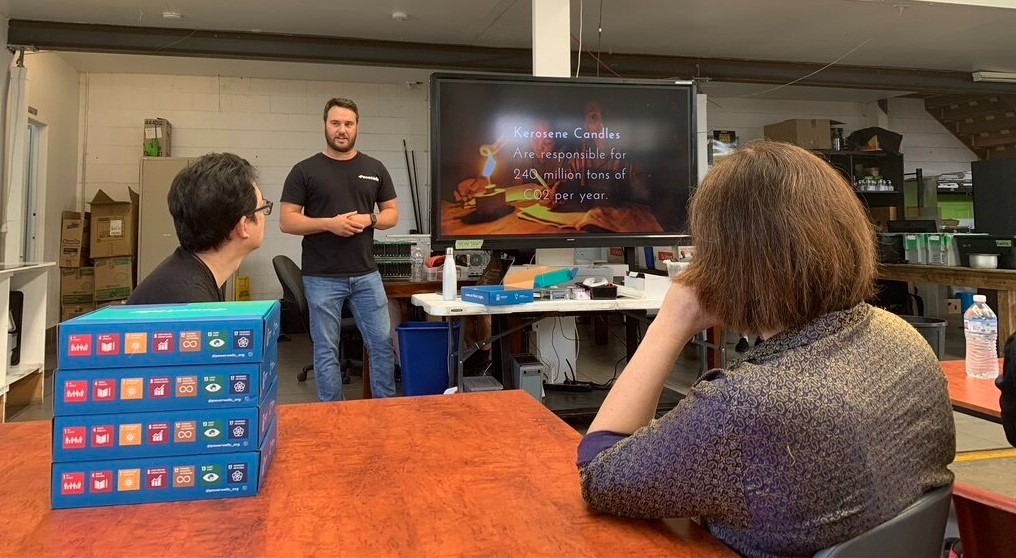 The PowerWells project repurposes used laptop lithium-ion batteries to give them a second life - in combination with a solar panel, they provide energy to communities without power,  diverting toxic waste from landfill.
Substation33 partner with organisations, schools and international partners to educate, build and deliver impactful projects in Australia and overseas. 
In brief - CMM's impact on Monday:
Built 15 x PowerWell lights for 15 families, immediately serving around 80 people
Prevented 180 battery cells from going to landfill
Repurposed 23 Computer Screens
Generated income for Substations33 partners in foreign countries
Extended the productive hours of the day for families and children to learn more and earn more
Offset 9.5 tons of Carbon Emission by replacing Kerosene Lamps
The lights will be delivered and installed by locals in Sumba, Indonesia – East Nusa Tengerra Province.
The enthusiasm and ideas of the Substation33 team are an excellent example of how, with a minimal amount of resources but great ideas, waste can be upscaled for a 2nd life. At the same time, it positively impacts society and our environment. They showcase with their activities that this is part of a new circular economy movement and serves 7 of the sustainable development goals SDG.
A memorable and unique workshop!