Hitachi HF5000 Cs-STEM/TEM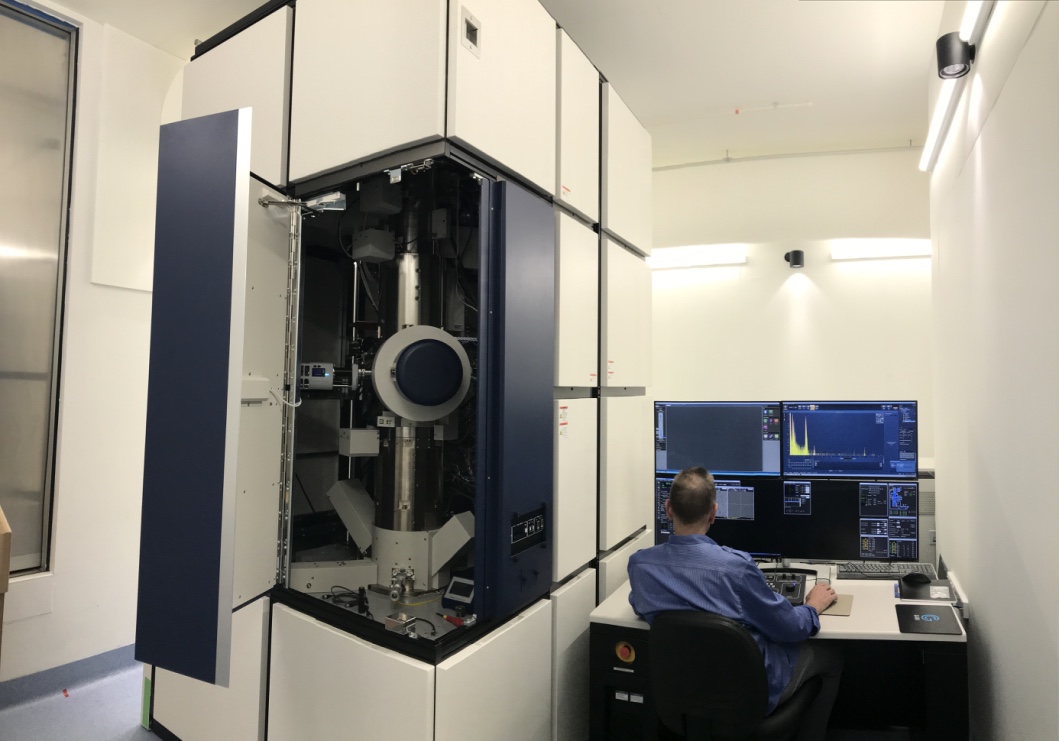 A cold field emission transmission electron microscope fitted with spherical aberration corrector (Cs) on the probe-forming lens systems. The HF5000 is capable of imaging atomic structures with a resolution of less than 80 pm. It can acquire atomic chemical information using energy dispersive X-ray spectrometry (chemical information) and electron energy-loss spectroscopy (chemical and bonding information). The microscope provides electron tomography for three-dimensional imaging of structures. In addition, several side-entry in situ specimen holder systems are available for a variety of in situ experimental work.
Location: Hawken Building #50 (Room L109)
Technical Configuration:
Accelerating Voltages: 60, 80 and 200 kV.
Filament: W (310) cold field emission electron source.
Corrector: Probe-forming spherical aberration (Cs) corrector.
Cameras/Detectors:
Hitachi STEM detectors: Bright field, dark field (HAADF and ADF), secondary electron (SE) and back-scattered electron (BSE).
Gatan STEM detectors: Bright field and dark field (HAADF and ADF).
Cameras: Gatan OneView with in situ option, Gatan US1000 post spectrometer camera, Hitachi standard retractable camera and screen camera for viewing fluorescent screen.
EDX: Oxford dual 100 mm2 SDD EDX* detectors.
Energy Filter: Gatan GIF Quantum ER spectrometer for EFTEM/EELS.
Merlin Direct Electron Detector (DED), a pixelated detector for 4D STEM and dynamic TEM imaging.
Holders:
Accompanying the HF5000 is a suite of TEM holders with various capabilities. For standard imaging operations, low background, double tilt and cryo holders. For in situ operations, electrochemistry, gas, liquid flow, and heating holders.