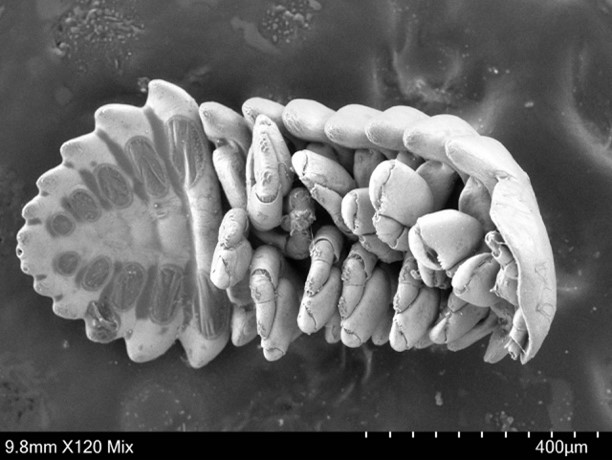 The Australian Society for Parasitology organised a two-week advanced course, Concepts in Parasitology at the UQ Moreton Bay Research Station in November-December 2022. The microscopy that the students were able to participate in was a genuine highlight – with much appreciated support from the UQ Centre for Microscopy and Microanalysis (CMM), who provided and set up a fluorescent light microscope and an environmental scanning electron microscope.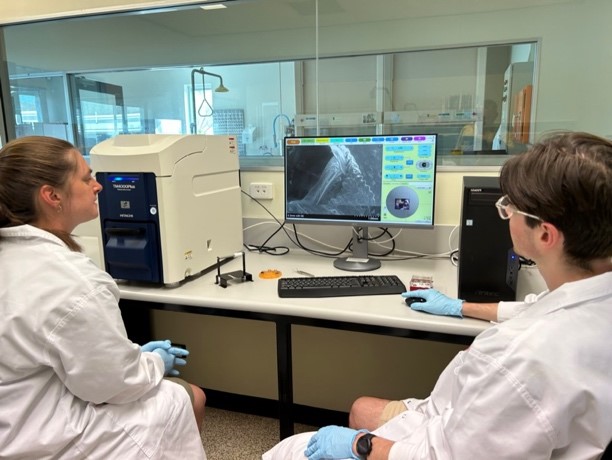 Students examined local and other Queensland vertebrate and invertebrate animal specimens, and found a range of parasites. The harder-bodied parasitic ticks, copepods, and isopods in particular, were spectacular when viewed using the environmental scanning electron microscope, with good preservation of extraordinary fine-detailed structure. The ease of use of the Hitachi TM4000Plus Tabletop SEMs was a big hit – students who had never before approached an electron microscope were able to confidently image novel parasites themselves within minutes of extracting them from the host. And the images were impressive – though in some cases providing rather scary detail of organisms that (not coincidentally) resemble something from the Alien franchise.
Using a fluorescent microscope provided by CMM, Giel van Dooren from the Australian National University also showed the Concepts in Parasitology students some human cells infected by the protist parasite Toxoplasma gondii. Despite their small size, these parasites are gorgeous under the light microscope, and we could see their organelles in exquisite detail thanks to some lovely immunofluorescence imaging from Giel's lab.
A big thanks from the course and from the Australian Society for Parasitology to Roger Wepf, Kathryn Green, and Hamid Lighvan for organising the microscopes and for generously travelling out to the Moreton Bay Research Station to help set up them up for the course microscopes.
Some photos of the day!