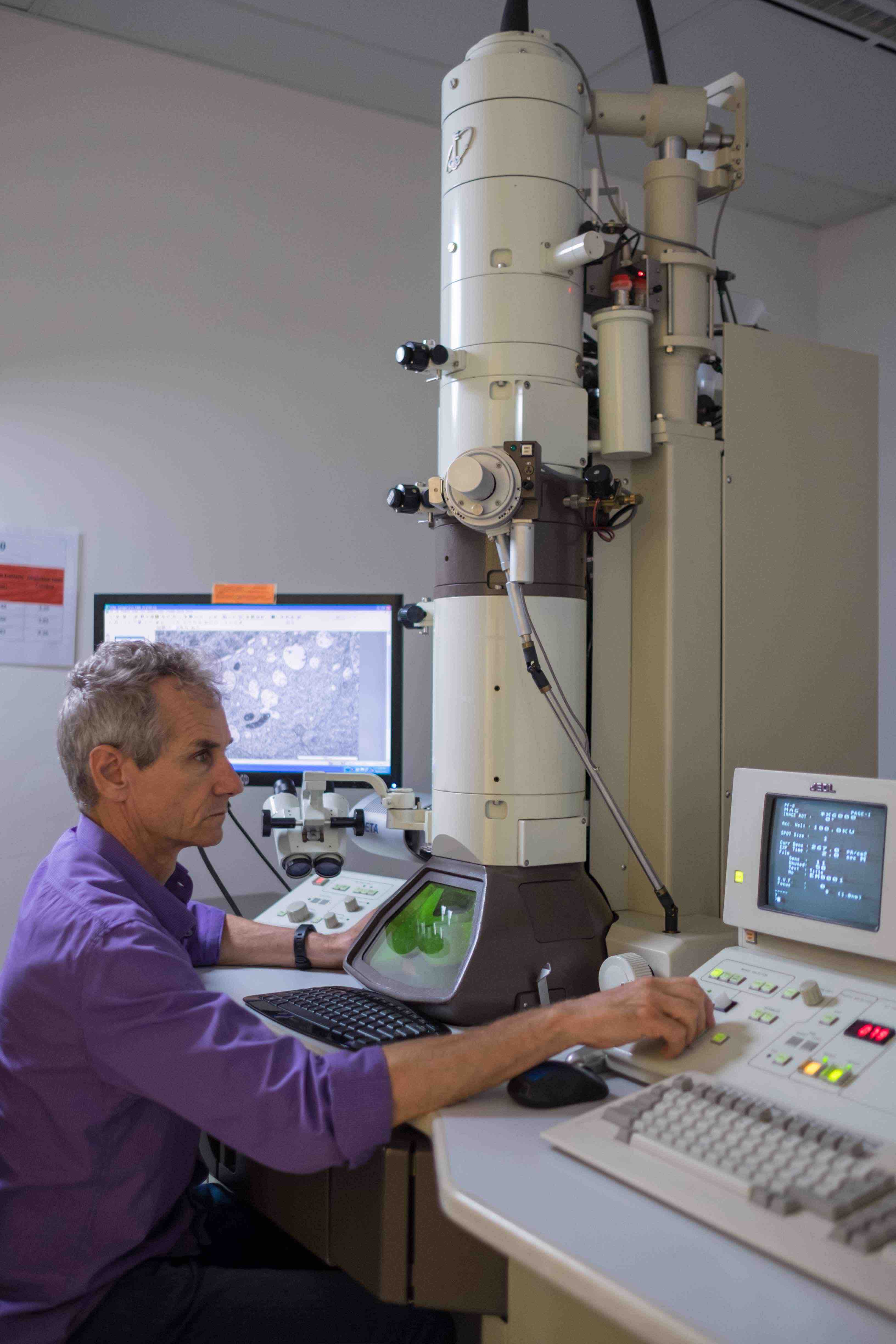 The CMM has two JEM-1010 Transmission Electron Microscope's which are used predominantly in the high through-put biological discipline. These are compact high performance TEM's with advanced features and functions. The high contrast objective lens pole piece combines the highest possible contrast and brightness with optimum resolution essential for life science studies. The JEOL cool beam gun allows high-brightness, high coherence illumination conditions with low emission current.
Other features include user friendly controls, file storage, automatic filament heating, and automatic exposure micrograph photography. 
These instruments are both equipped with Olympus Soft Imaging Solutions Veleta 2K x 2K wide angle digital cameras.
---
Location: AIBN
Contact: Rick Webb r.webb@uq.edu.au